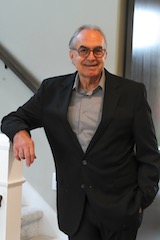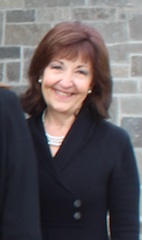 Sue (414) 759-1850 | Bosko (414) 699-9393 boskosue@nikolicgroup.com
Bosko and Sue have been full time Realtors® since 2000. In 2001 they joined their son, Paul, who was a successful real estate agent since 1998. With Paul as the Team Leader, Nikolic Group Real Estate was formed.
In addition to being successful real estate agents, Bosko and Sue have owned rental properties since the 1980's and have rehabbed several properties, offering extensive knowledge and experience in all aspects of the home buying and selling process, construction, and property management.
Bosko's experience and skills in construction, building design, and real estate investment helps him provide knowledgeable counsel to his clients during their real estate transaction, while providing a fun and positive experience for his clients.
Sue's background as a small business owner and seasoned real estate investor helps her provide the most optimal experience for her clients through detailed education of the home buying and selling process. She is known as one of the strongest negotiators, to assure the best possible deals for her clients, while making business a pleasure.
Bosko and Sue have always been committed to the highest level of service through honesty, integrity, and hard work. Personally, their greatest joy is family gatherings and trips. Their favorite charity is St Jude's Children's Hospital.
Testimonials
"We have relocated often and lived throughout the U.S. from New Jersey to California, and a number of stops in between, this being our 10th home. Nikolic Group Real Estate is the best team my wife and I have ever worked with. Attention to detail, gaining an understanding of what we were looking for and what was important to us, and looking out for our best interest…never in doubt. Communication, follow up, and follow through were stellar, even after the sale was complete. I have told everyone how great a job they did. They came recommended by a work associate, and we are so glad we went with that recommendation. They will always get my highest recommendation for anyone with real estate needs." Michael W, Oconomowoc
"We cannot thank you enough for helping us with the purchase of our first house! You are two incredible people. When talking to my dad about all you've done, he commented, "They are really going above and beyond for you!" And you truly did. We will recommend you to everyone we know! Thank you!" Sam and Gretchen, New Berlin
"Sue, Bosko and Nikolic Group Real Estate are a wonderful team. They were professional in every aspect of our dealings with them. Always returned phone calls, answered all of our questions, and were respectful of our wants and needs. We have told everyone (including neighbors and strangers) about our experience with them. We interviewed several agents prior to listing and listened to all of them intently, and decided on Nikolic Group Real Estate. We liked the idea that they still did open houses and worked hard at selling the house, instead of just putting the sign up and hope someone else sells it." Harley and Karen F, Hales Corners
"Sue and Bosko Nikolic listened to me and provided me with the information I needed to make informed decisions. They were supportive, informative, exceedingly helpful, professional and friendly. I couldn't have asked for better assistance in purchasing my home. As a single person, the knowledge they shared was priceless. They provided better service than I imagined possible during a rather stressful process. I strongly recommend Nikolic Group Real Estate to any future home buyers. Nikolic Group Real Estate was selected due to a referral from my mortgage person, and she was absolutely correct in her praises. I am truly grateful for the recommendation." Mary B, Oak Creek
"Just OUTSTANDING!!
Such attention to detail!
Very professional!
Very personal!
Every single tiny detail tended to with the same time and attention as the more important ones."
Ben and Lisa G, Delafield
"Sue and Bosko Nikolic are very hard working, honest and trustworthy. They have helped me buy and sell several homes and they always work hard to get my properties sold for me at a good price. I have worked with other realtors in the past and none of them are as aggressive and hardworking as Nikolic Group Real Estate. I will continue using Nikolic Group Real Estate for all of my future real estate needs, and I will continue to refer them to my close friends and family." Mark M, Grafton
"I can't imagine there are better, more caring and hard working agents anywhere." Jerome and Debra H, Oak Creek
"Sue was the best real estate agent I've ever had. She made the sale of my mother's house so easy, since it was a difficult situation with my mother. Sue was so professional and helpful throughout the whole process. She was a God send and will recommend Nikolic Group Real Estate to everyone I know." Lori K, Hartford
"You can't get any better than working with Sue and Bosko. I used them to sell my mom's home. They were recommended by the attorney I was working with at the time. I recommended them to our friends who were extremely pleased with Sue and Bosko. Now I once again had the opportunity to work them, and they handled every detail of selling our home. They are the best!" Karen and Scott W, Menomonee Falls
"Very open and honest with excellent advice and terrific follow up. Communication was always prompt and professional. We would work with them at any time and would highly recommend them." Robert and Arlene L, Greendale